Public Meeting and 30-Day Comment Period
Portland Consortium

Five-Year Consolidated Plan and Portland Annual Action Plan Meeting

Tuesday, April 5, 2016
5:30 – 7:00 pm
(Light dinner will be served at 5:30 pm, presentation will begin at 6:00 pm)

Portland Housing Bureau 
421 SW 6th, Suite 500, Portland, OR 97204

Click here to reserve a seat (your reservation helps us plan for food and materials, but is not required to attend).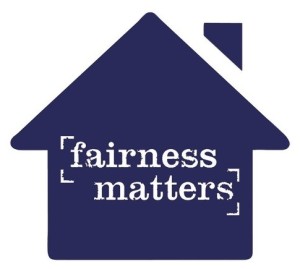 Join us for your chance to learn about the strategies that the City of Portland, the City of Gresham, and Multnomah County will adopt to use their federal funds to address local housing and community economic needs over the next five years – and share your thoughts and comments.
The US Department of Housing and Urban Development (HUD) requires these grant funds (the Community Development Block Grant, the Emergency Shelter Grant, the HOME Investment Partnership, and Housing Opportunities for Persons with AIDS) benefit low- and moderate-income people and neighborhoods according to the specific priorities established by local jurisdictions.
You are also invited to comment on the Annual Action Plans, a list of projects chosen for their alignment with community-identified needs and strategies. Your comments will be considered as we finalize these plans.
To request language services, accommodations, or childcare, call 503-823-5312. Spanish and ASL interpreters will be present. This meeting is located on MAX lines and near the downtown Portland bus mall. Street/lot parking.
If you are unable to attend but would still like to comment, materials will be available online here by April 1. We will be accepting public comments by phone, email, and mail from April 1 – April 30. For more information, click here to view the current Consolidated Plan and Annual Action Plan.
Click here for more information on meeting times in Gresham and Multnomah County, and on approval meetings with the City of Portland, the City of Gresham, or Multnomah County.
Equal Access and Non-Discrimination Policy: For ADA Title II or Civil Rights Title VI Accommodations, Translation/Interpretation Services, Complaints, or for additional information call 503-823-5312, TTY: 503-823-6868, or use Oregon Relay Service: 711.
Please note: The City of Portland is a fragrance-free workplace. Help us ensure that all public spaces are places where everyone can breathe, and please avoid using added fragrances when visiting City offices or public meetings.